Whether a complete ventilation system for a public school, industrial air conditioning or a comfort air conditioning system for your new home: We plan and supply air handling units (AHUs) for industry and commercial buildings, as well as for private use. Together with our partner companies, we also offer and reliably implement services of all ancillary trades (in the area of heating and sanitary).
No compromises should be made in terms of indoor air and climate. Clean indoor air has health benefits that are, in the best case, also consistent with eco-friendly specifications. To ensure this, our air conditioning systems always comply with current environmental standards and legal regulations.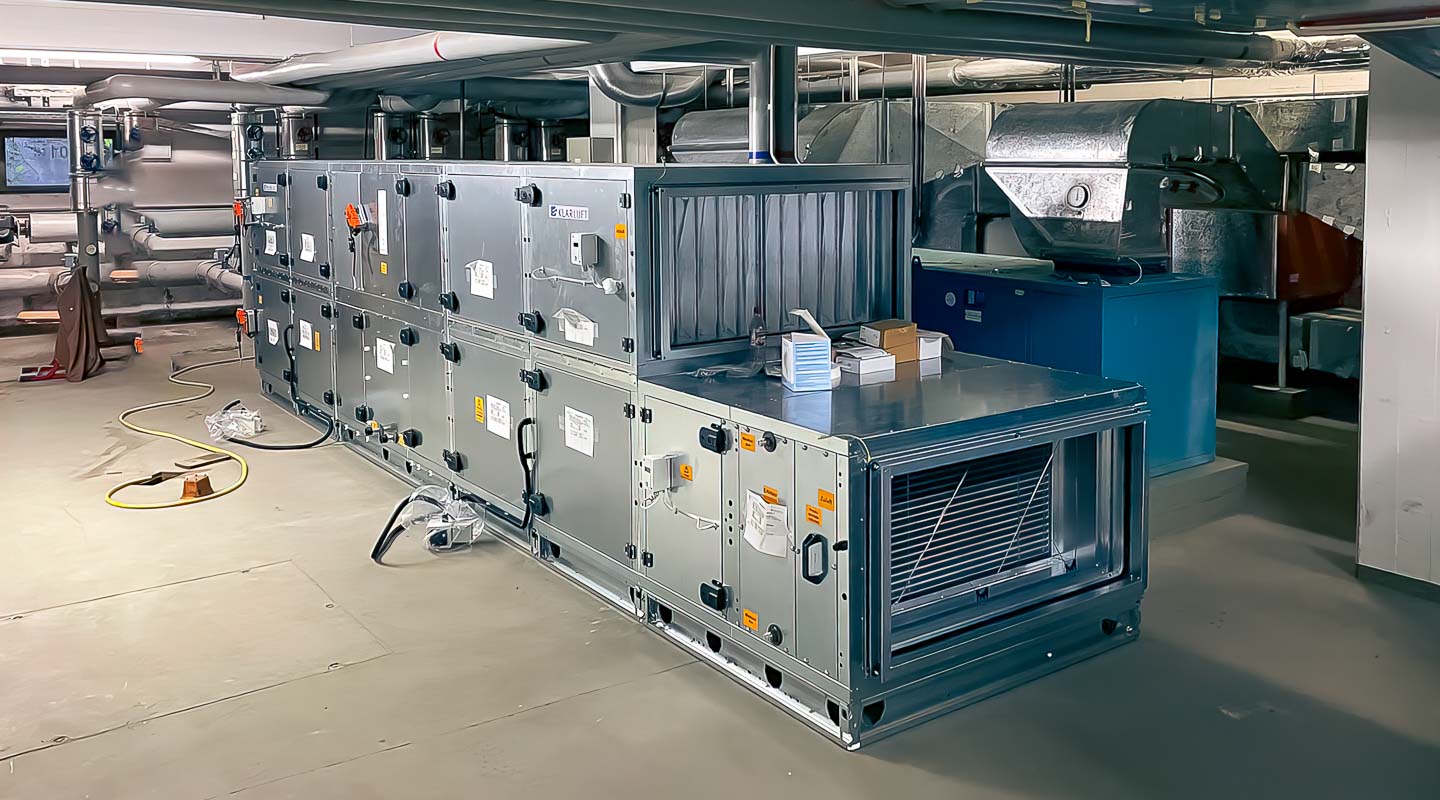 Our offers in the field of air conditioning and ventilation technology
Are you planning a ventilation system for your company or air conditioning for your house?