For more than 25 years, we are producing air ducts and molded parts made of galvanized sheet metal, black plate, stainless steel or aluminum at our Location in Gommern. By the use of the most modern production machines and our experienced experts, we are able to produce up to 1000 m² of air duct in high quality every day.
Each product is manufactured in accordance with specified guidelines: DIN EN 1505, DIN EN 1507 and DIN 18379 apply to air ducts and fittings, and DIN EN 1506 and DIN EN 12237 additionally apply to spiral ducts and fittings.
The strategically good location in Central Germany ensures short delivery times within Saxony-Anhalt, but also in regions such as Lower Saxony, Thuringia, Hesse, Berlin and Brandenburg. Some of our regular clients can confirm our punctual deliveries.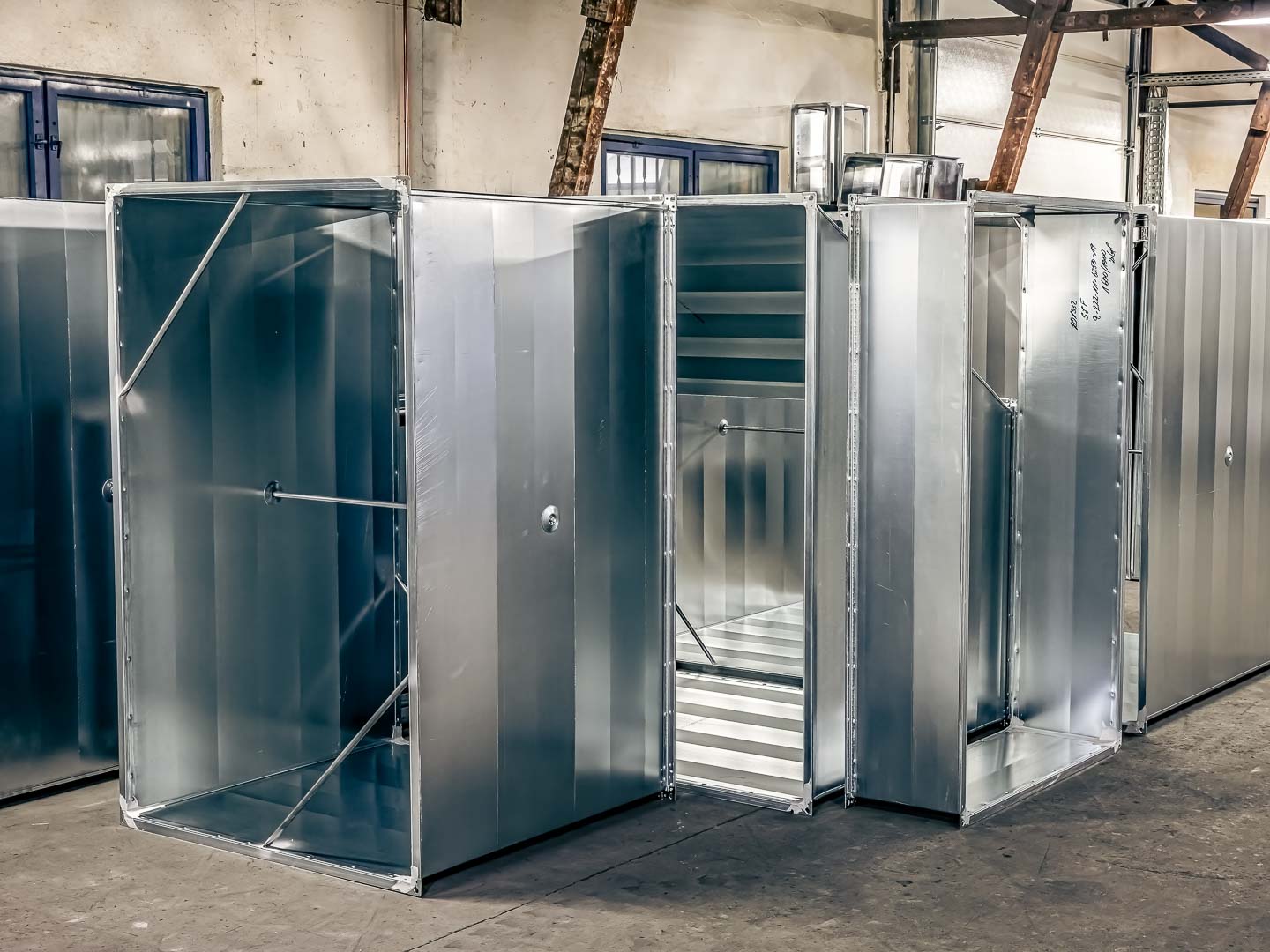 In our workshop we manufacture selected components for ventilation and air conditioning technology, in special dimensions as well as in different colors and materials:
Sie planen eine Lüftungsanlage für Ihr Unternehmen
oder eine Klimaanlage für Ihr Haus?