As an experienced service provider for all aspects of air duct construction and manufacturer of ventilation components, we cover just about everything you need for your project. KLG Gommern supplies custom-made special components as well as standardized ventilation components – delivered centrally from Central Germany. With our experience of more than 25 years of air duct construction and together with our partners we plan and build complete ventilation and air handling systems for every company and different industries. Also for individual components. 
But always with expertise, on time and reliable.
High-quality components and specialized assembly manufactured in central Germany by KLG Gommern – for your successful project!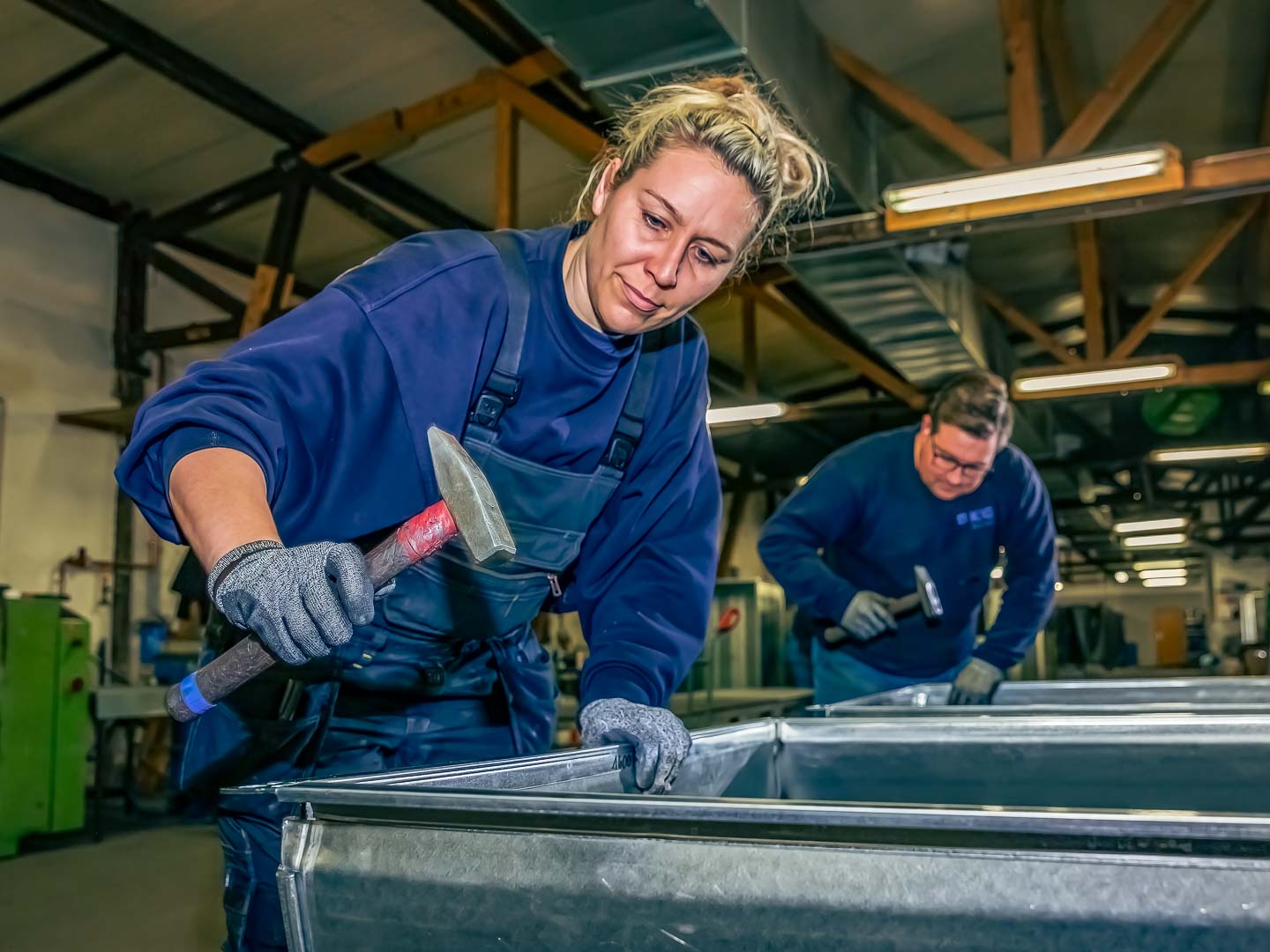 Do you need special components or expert knowledge for your ventilation system?